Our Corporate Social Responsibility
Travel Creations has a strong legacy as a responsible business since its inception. We understand that we have a responsibility to our society and we have made Corporate Social Responsibility (CSR) an integral part of our business culture.
OUR COMMUNITY OUTDOOR EVENT
Over the years, we have proactively engaged in various Corporate Citizenship initiatives, addressing & driving social and human concerns. Some of our most notable CSR activities include girl-child education, technology education, health and environment. We also continuously support the activities of NGOs and other institutions involved with the mentally & physically challenged children, healthcare and community welfare. Our CSR activities have significantly developed, matured and made a difference to our business, particularly in how we are perceived by many of our key stakeholder groups. Proudly, we have been able to create a sense of involvement and ownership of the initiatives that we support.
Our Corporate Social Responsibility Program has been an integral part of our business since its inception. Giving back to our communities is a great way to give back to those who have helped support our business.
While our future plans cover a wide range of topics, our main priorities will continue to forge on partnerships that focus and uplift more social welfare programs that will add value to our communities.
Laptop Donation - 2018
Outdoor Event with DCC - 2017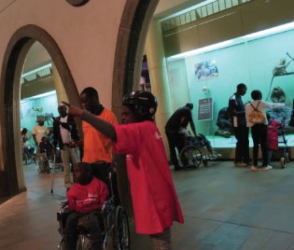 On September 7th 2017, we were honored to organize an outdoor event for the beautiful children at the Dagoretti Childrens' Centre. In partnership with Feed the Children, we took the children to the Nairobi National Museum of Kenya where they toured the art gallery, history of Kenya Section, Peoples of Kenya, the snake park and more. It was a fun-filled day for not only the children but the amazing helpers who assisted them around the museum and during meal times, the Feed the Children staff as well as our own team. The children got to learn as well as receive amazing gifts courtesy of Kenya Airways and KLM Royal Dutch Airlines. Special thanks you to all the people who supported the event and the amazing staff at the Museum who went above and beyond in helping us to make it a special day for them.